The TEIN characters DAMPACHI and DAMPATTY are expected to show up at our booth.
Grab your chance to snap a picture with them!
Also, sharing your photo online may have a surprise effect...!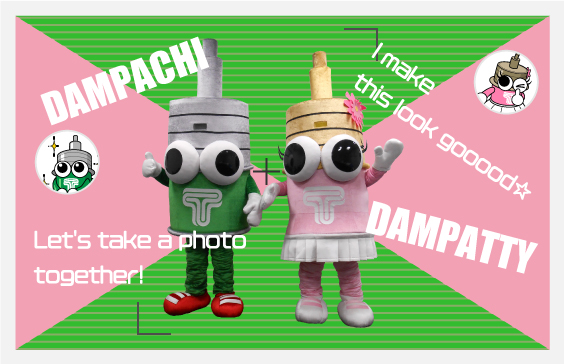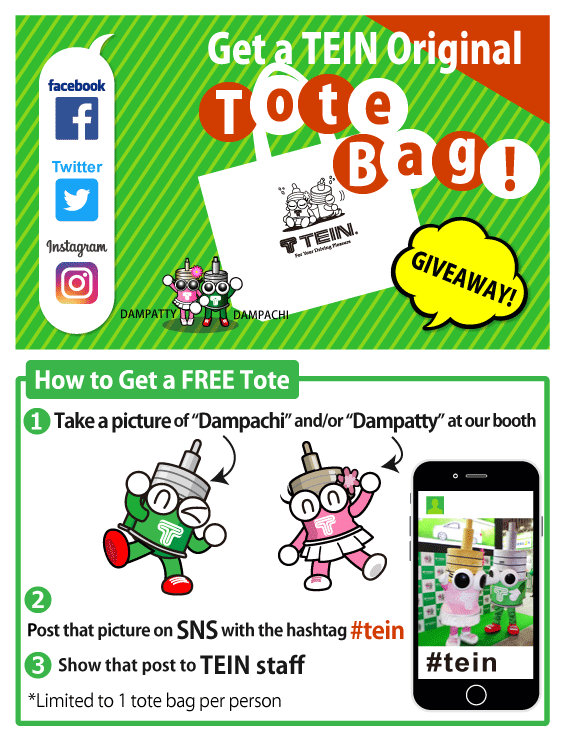 Instagram/facebook/tweet your picture of Dampachi or Dampatty, and get this robust tote bag absolutely FREE!
Details available at our Tokyo Auto Salon booth.
Applies to public posts on your own Instagram, Facebook or Twitter account.
The number of tote bags is limited. This offer is available while supply lasts.
One bag per person, regardless of your number of posts or user accounts.

Our Tokyo Auto Salon outlet carries a variety of signature TEIN items, all at super-discount prices that only apply at this event.
We specially recommend the Lucky Grab Bag, stuffed full with our choice of prime goodies at a fraction of the original price.
Stock is limited, so please hurry!
We accept cash (Japanese Yen), VISA, MasterCard and American Express.